The ThinkPad with two screens might live again in the discovery of a new patent application for a dual-screen laptop.
The ThinkPad W700DS and W701DS are insane systems to behold for two reasons:
They are one of the largest, working production ThinkPads out there.
They have a pull-out screen for extra productivity. You can see it demonstrated below.
It is ridiculous how much I love this #ThinkPad! It is so insanely good! 😍🤓🇮🇸 #ThinkPadW701ds @Lenovo @LenovoThinkPad @thinkstations @LenovoIN #NeedMoreThinkPads #NeedMoreChunkPads #LenovoIN pic.twitter.com/ap6qf40KwX

— Atli Jarl Martin 🇮🇸 (@AtliJarl) September 28, 2022
These have captivated people and collectors for ages and now, it looks like Lenovo might be thinking about making another one.
I was diving into the patent database again and came across a new patent filed on September 27, 2022 with these drawings: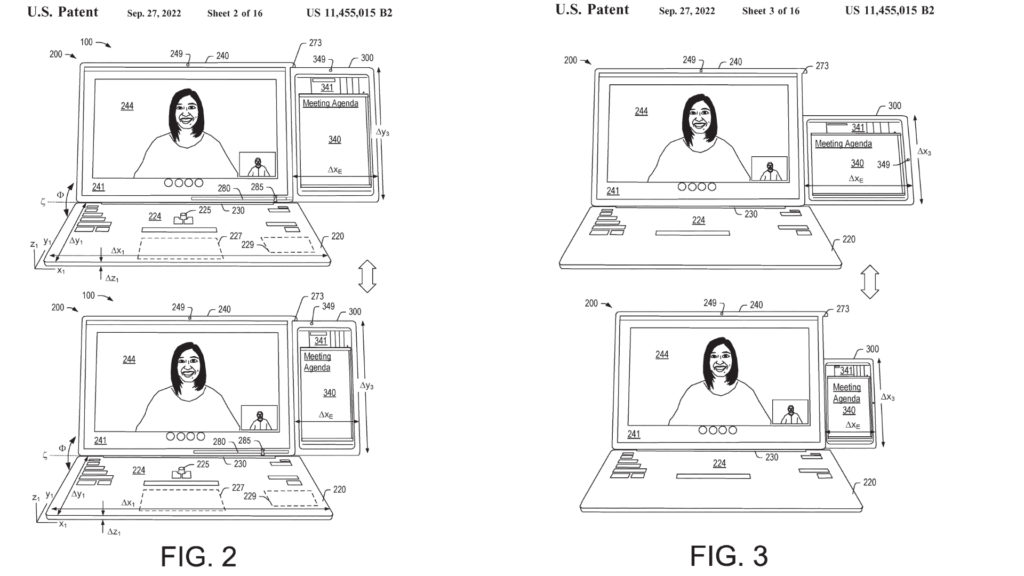 That patent also directly references the Lenovo ThinkPad W700, W700ds, W701 and 701ds Hardware Maintenance Manual under "Other Publications" strengthening the connection. But they aren't stopping at just remaking the classic, it looks like they have plans on improving it as well.
The patent details this new system as rather than having a second screen, it is in fact a tablet computer. This isn't too surprising looking at what Lenovo has been doing with their ThinkBook line and integrating a tablet into the palm rest. This, however, makes a lot more sense to me. The tablet can be used as an additional screen like the W700ds and W701ds but it can also possibly be removed and potentially reoriented or used in a wireless mode. It can be a bit tricky to tell what exactly the final product will look like from patents as they try and cover variations within the claims. This secondary screen or tablet also is mentioned to have its own web camera that would be activated once the secondary display is removed a certain distance from the housing.
It also appears from the description that it might be able to detect the position of the secondary screen/tablet and only use the exposed screen real-estate. Figures 7 through 15 illustrate the methodology of several screen states and their effect on how the secondary screen would behave.
Now which model this could ship on is anyone's guess right now. Like many patented ideas, it might never come to pass. If I had to make a guess though, this seems like it would be at home on a workstation-class machine like a P-series. Time will tell if it makes it to production.
To see the complete patent, please click the link below and feel free to @ me on Twitter to let me know what you think about this new patent. If I learn anything new, I will update this article accordingly with new information or corrections.