EAZEYE is a small company that is looking to give the world a brand-new monitor to choose from especially if you are prone to eye strain or enjoy working with lots of natural light.
Louis Huang is the 17-year-old brain behind the EAZEYE Monitor which harkens back to the days of yore when backlit displays were a challenge and there were several ways of solving it before the technology advanced far enough for us to be where we are today with exceptionally bright screens. So when he reached out to me to let me know what he and his company were up to, I decided to take a closer look and ask a few questions.
If you aren't familiar with how a monitor works, take a look at this diagram that compares how a conventional monitor works compared to what EAZEYE is proposing.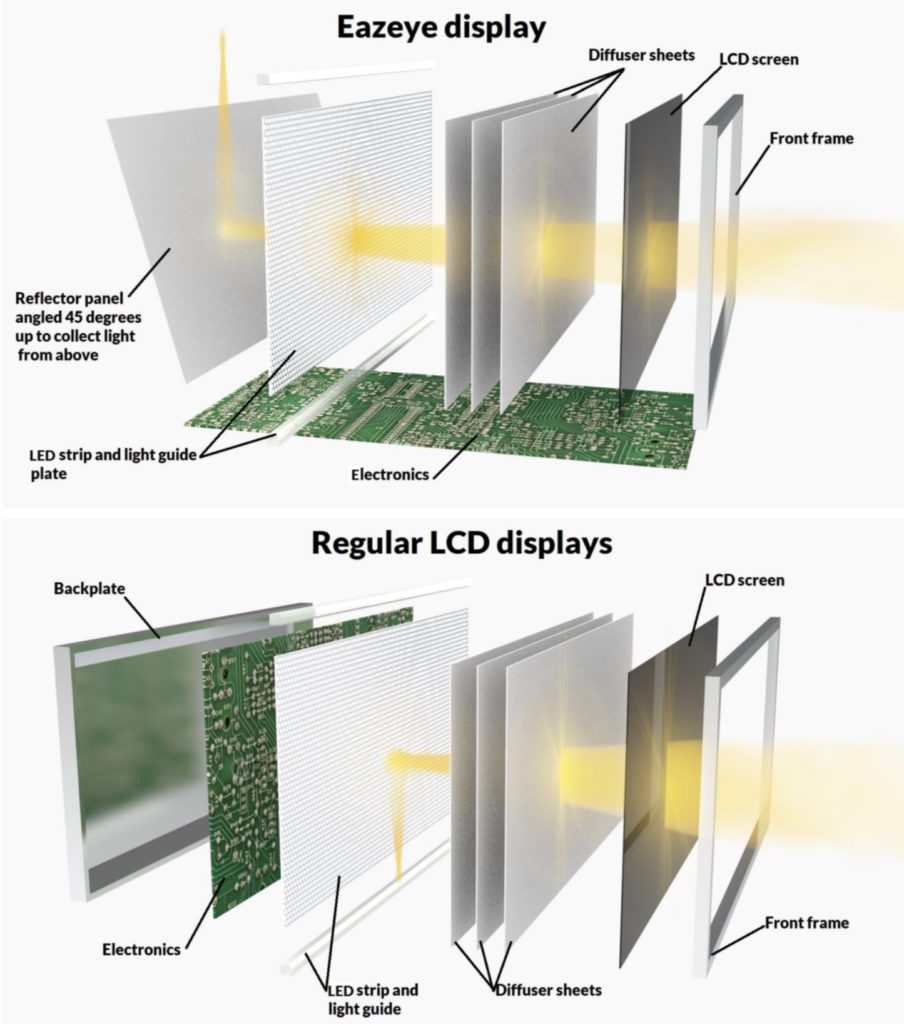 When I first saw the EAZEYE my mind immediately went back to 1995 when IBM with the help of Dr. Ted Selker released the ThinkPad 755CV and CDV which allowed the user to not only use natural light to power the display but to lay it over an overhead projector so the screen can be displayed to a larger audience.
According to Louis, the EAZEYE will sport a suite of features. While the monitor has a traditional backlight, the rear of the monitor can be opened which turns off the backlight and allows the ambient light to illuminate the display. This reduces power consumption, reduces potential eye strain from a bright display, and makes the display easier to use outdoors.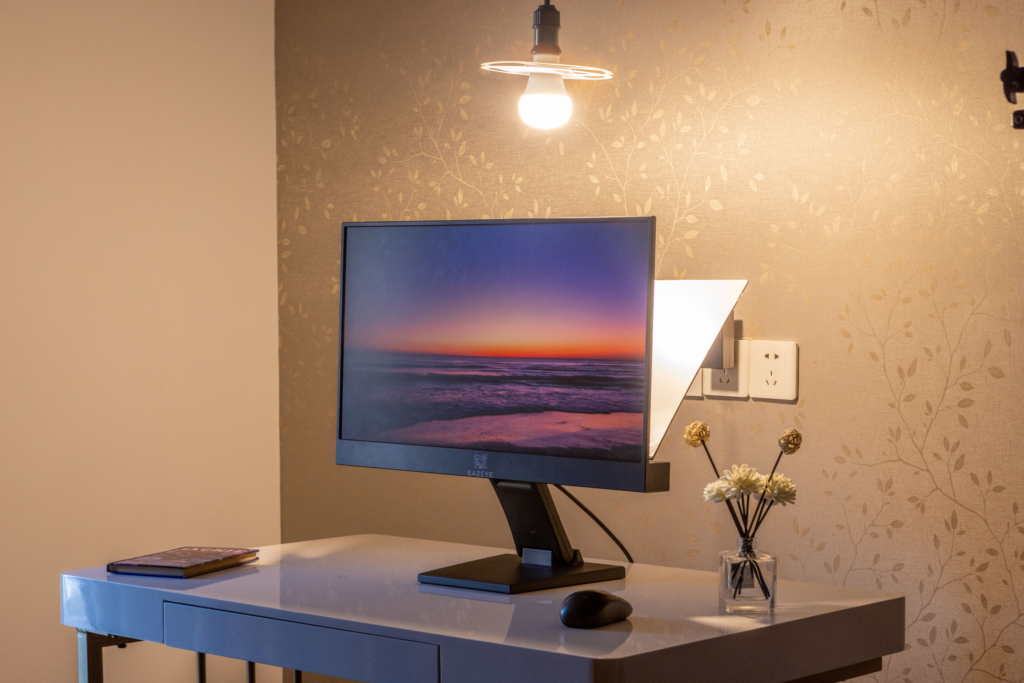 Another benefit of the natural illumination of the screen is the potential for it to be used in areas that have a lot of ambient light such as the outdoors. Computers, specifically laptops have struggled greatly with use outside and have had many methods over the years to combat this issue. From e-ink displays to sunshades to displays with insane brightness, many have attempted to battle the sunlight that can make our screens unreadable. EAZEYE attempts to work with the sun as opposed to against it. The one caveat is that currently there has been no testing for IP rating which means if you were literally to use it outside, it is not rated against dust or moisture.
The big question that remains is are we looking for such a monitor? We will likely soon fight out as EAZEYE plans to start crowdfunding for the monitor on IndieGoGo in one to two months' time for approximately $439 USD. Further technical details are being finalized. For more information, you can visit their website at https://eazeye.com/