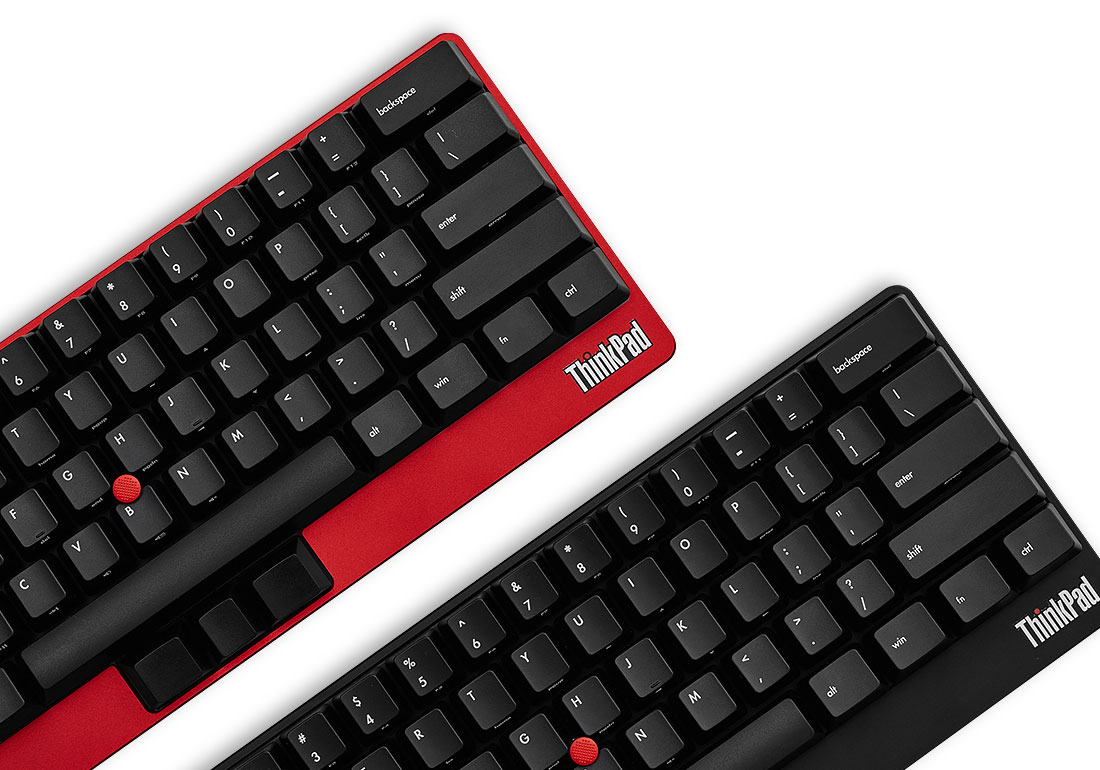 If you are looking for a greater, in-depth article, please consider checking out this fantastic summary of several of the keyboards below here.
PS/2 Era or Earlier
IBM
Model M13
A classic with Buckling springs. Very rare with no active listings on eBay. For more information on this beauty, check out LGR's episode where he covers it in detail. An even rarer version of this keyboard was made for the IBM PS/55E computer in Japan called the IBM 5576-C01.
KPD8923
Often found in black, but also can be acquired in white, these IBM-bred keyboards feature a full Number pad as well as the classic TrackPoint. On eBay listings will range around the $150-200USD mark for one in good condition.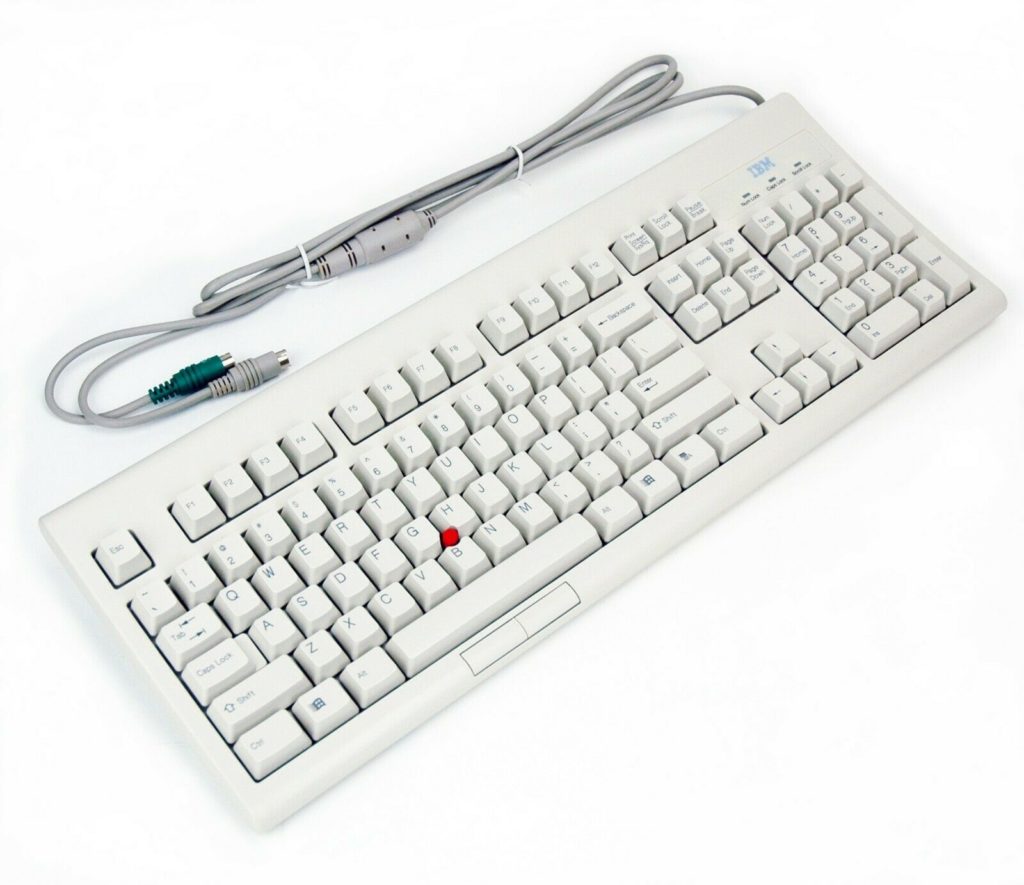 SpaceSaver II (RT3200)
This PS/2 based keyboard is pretty rare with no current eBay listings. Users have modified them to have a USB-C connection and even built custom boards based on this layout. The red accents on the left and right-click buttons are very desirable. Claimed as the "World's Best Computer Keyboard" in this article. There was a USB variant with a similar setup called the KPH0035, which is equally rare with no active listings.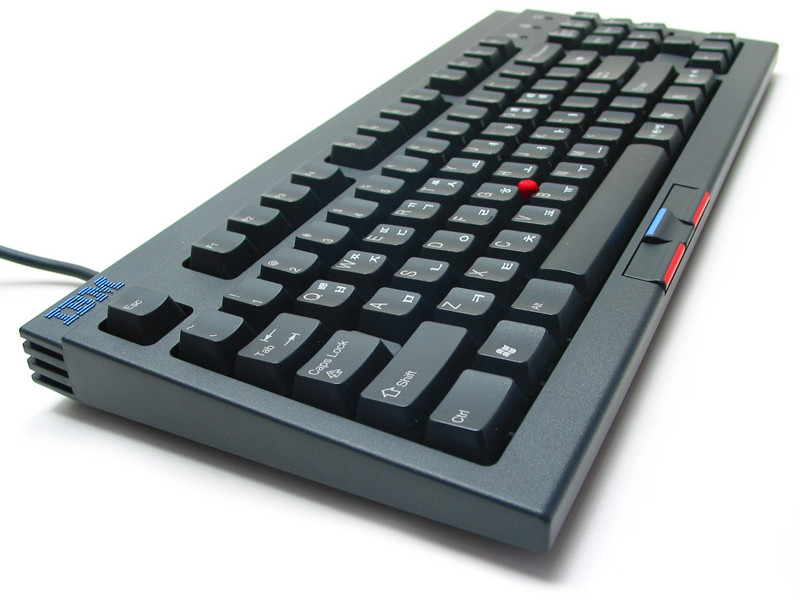 IBM Trackpoint 84 Key AKA "SpaceSaver I" or "M4-1" (84H8503)
Another uncommon PS/2 beast. No known listings but some surplus sites price it at $100 USD. It also came in black.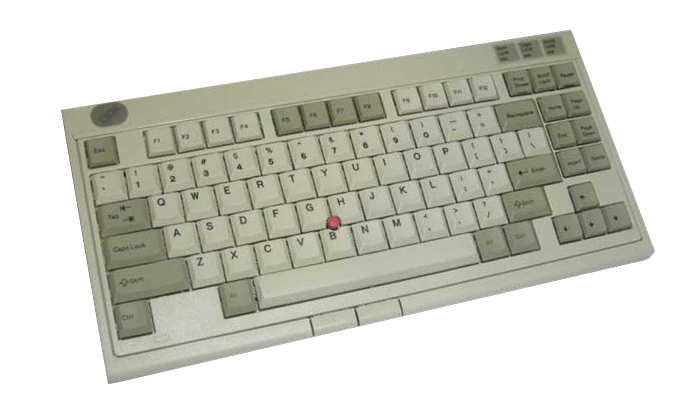 IBM ThinkPad USB Keyboard (SK-8840)
PS/2 variant of the SK-8845 listed below. Somewhat rare and fetch prices of $150USD and up.
USB Era
Lenovo
ThinkPad TrackPoint Keyboard II (4Y40X49493)
Bluetooth, USB-C and wireless, oh my. A modern keyboard for the modern world. $120 CDN if you get it on sale. If you are looking to get one of these, consider checking out my Affiliate page and placing an order through that link.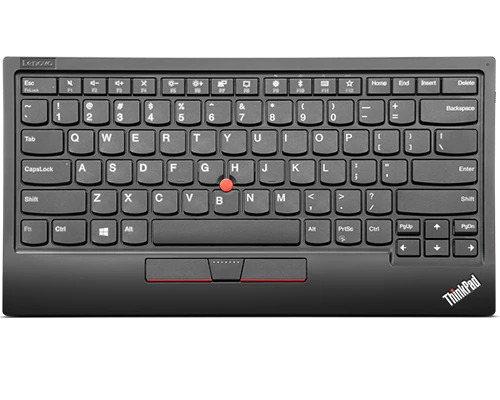 ThinkPad Wired USB Keyboard with TrackPoint (0B47190)
Sporting the newer key layout, this keyboard can be had directly from Lenovo with many sales for as little as $75 CDN. If you are looking to get one of these, consider checking out my Affiliate page and placing an order through that link.
ThinkPad USB Keyboard (SK-8855)
This unit does not feature the combined UltraNav setup of the original IBM variant listed below. These can be found on eBay for around $90USD. For a comprehensive comparison between the IBM and Lenovo variants, check out this great article.
IBM
IBM ThinkPad USB Keyboard (SK-8845 and SK-8845CR)
Often what people find when they search eBay is this gem. An IBM Branded USB-based keyboard. A PS/2 variant of this keyboard is also available (SK8840). The CR variant omits the TrackPad. In good shape, they can be found for about $100USD.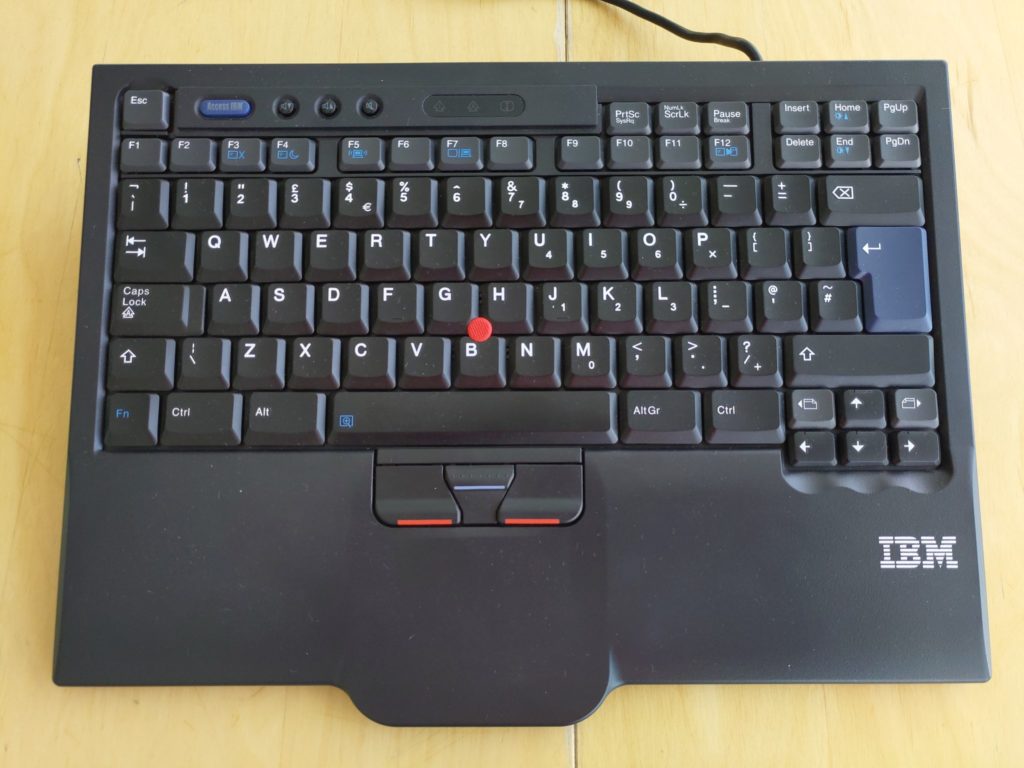 IBM SK-8835
Not as common as the other IBM branded keyboards, this sports the UltraNav configuration of the TrackPoint and a full Numpad. Prices for these on eBay are usually around $200USD.
Unicomp
Unicomp which has a history in making excellent Buckling Spring keyboards has the EnduraPro that features a TrackPoint. Modestly priced as $129USD.
Tex Keyboards
These are third-party, high-quality keyboards that include the TrackPoint. Their Yoda II version looks very similar to a keyboard that was a Japanese exclusive anniversary keyboard. They are in the premium price bracket ranging from $185 USD up to $399 USD. A Shinobi DIY kit starts at $109 USD. Stock on these units fluctuates so check back often.
There is some speculation that Tex was behind the Anniversary Edition Mechanical Keyboard that Lenovo produced, but the images below found on Twitter do not match up with the branding of the one found here. The boxes are different as well as the logo colouring in the bottom right-hand corner.
Tex yoda 2 thinkpad 25th anniversary Edition pic.twitter.com/d3lTZ9uDWi

— Dannis Liu (@Dannis0727) December 8, 2017
ZGGA?
Disguised at one point as the "ThinkPad 25th Anniversary Edition" keyboard, this appears to have been made by ZGGA and out of circulation. It looks very similar to the Yoda II as stated earlier. The company appeared to sell this keyboard for a limited time on AliExpress.