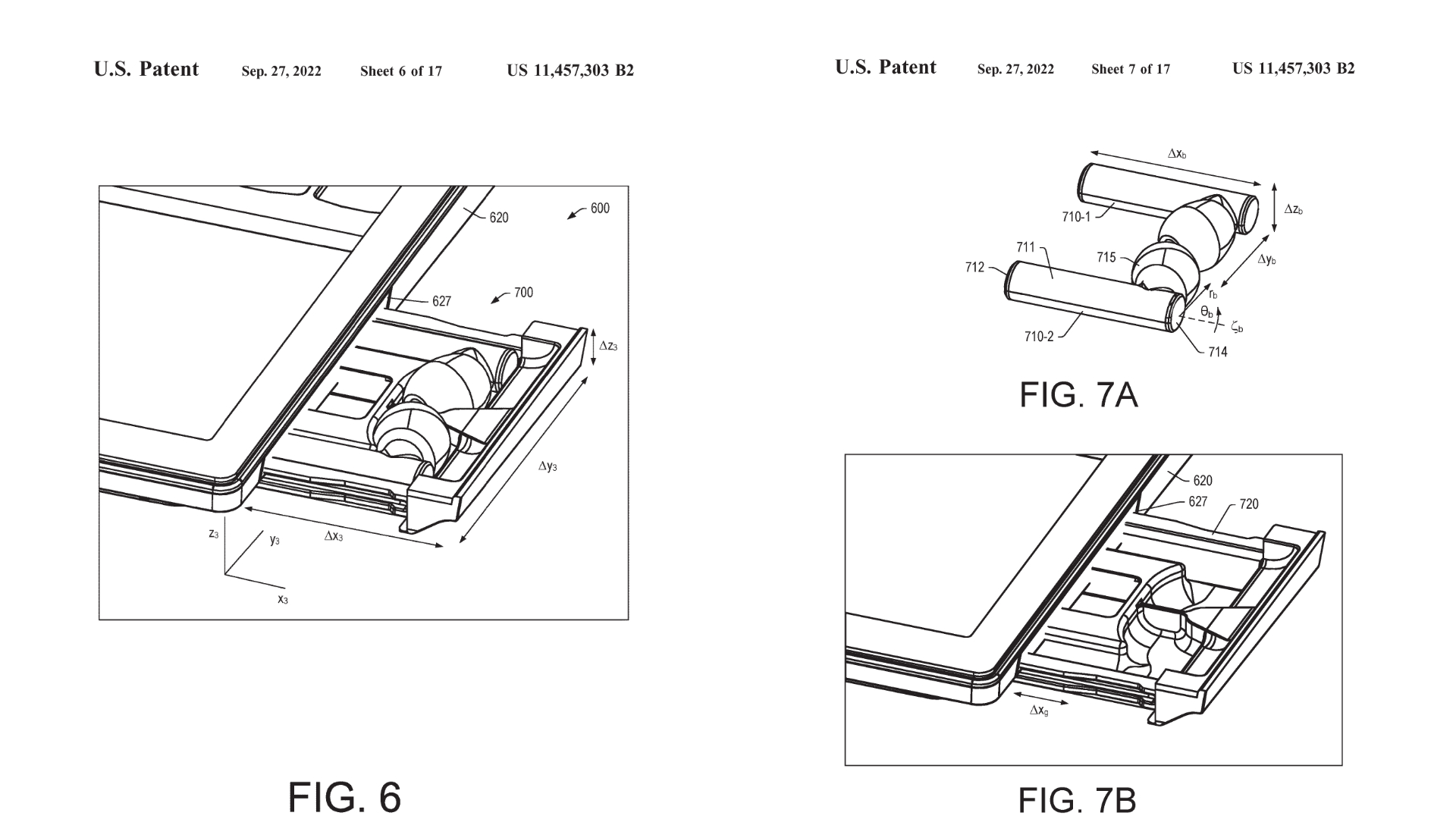 While I was hunting around for new and interesting patents, I of course found the dual screen patent I posted earlier. This was exciting since it could mark the return of the style of laptop we haven't seen since the W700ds and W701ds. It could also mark a departure from an over-focus on thin and light where users might happily trade some weight for some additional features.
But it wasn't the only patent I found that was interesting. It looks like Lenovo is freeing up some space inside their machines for a different kind of storage; a place for you to put some wireless earbuds or several other devices. You can see one of their ideas on how this would work in the patent drawing at the top of this article. The earbud version of this modular system has already been announced on a ThinkBook device but the rest of the items in the patent detail some devices that we have yet to see. Thanks to Twitter user Benni for pointing this out.
The patent shows some details on how they would fit inside and charge when the mechanism is closed. There are also some drawings of another potential storage method which are illustrated below (Figures 13A to 13C). But more importantly, at least to me, there are also some diagrams and claims about this storage bay being used for other devices such as lights, cameras or speakers (Figures 16A-16D). This is where things get really interesting. We have seen other companies like Framework explore modularity in laptop design, but that was limited to whatever fits in a very small space and ultimately needs to connect to a USB-C connector. The Lenovo patent seems to be using a similar USB-based solution but making an internal component rather than an external one.
The patent describes everything from cameras, biometric devices, SSDs, speakers and more being able to sit in the tray. It is clear they want to take advantage of the additional space they have created as other components get smaller.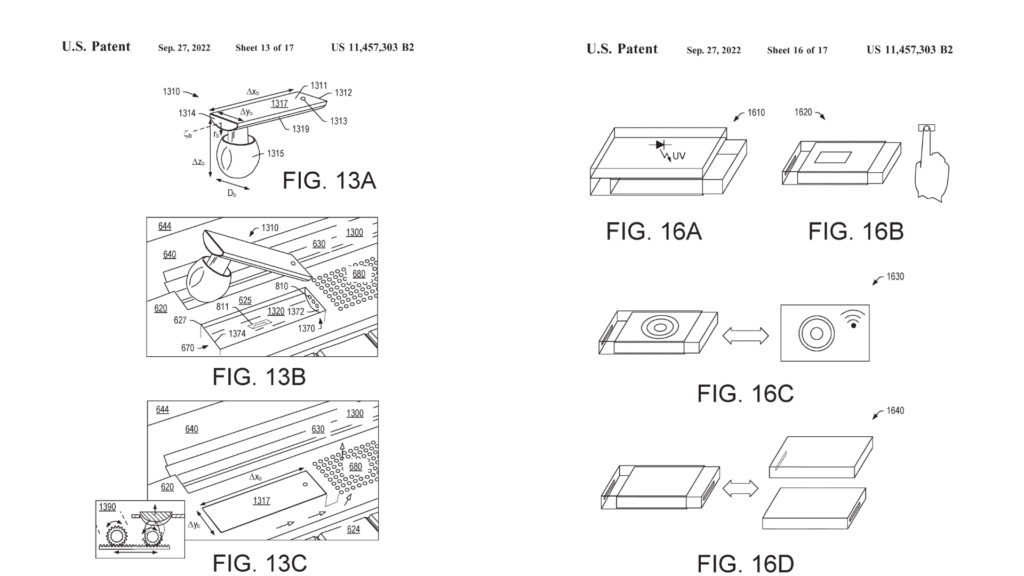 One of the things I find curious is the willingness to make room for the feature as it probably means the laptop that houses this technology would need to be a minimum thickness to properly hold the earbuds or other items in question.
What do you think of this idea? Is this something that you would use or seek out in your next laptop or do you think the effort might fall on deaf ears? I have to admit the idea of having a high-quality camera I can take out and use with my laptop intrigues me greatly. Let me know what you think by @ me on Twitter. As always, the patent document is below for your review and I will update this story as new information becomes available.