This article has been updated on 27 June 2021 to include new information.
It appears last year Lenovo filed a new Butterfly-style keyboard patent and it was recently approved earlier this month by the US Patent Office. You can look it up on your own using the #11,029,723 and unsurprisingly it references John Karidis' existing patents for the original. I have also linked it below.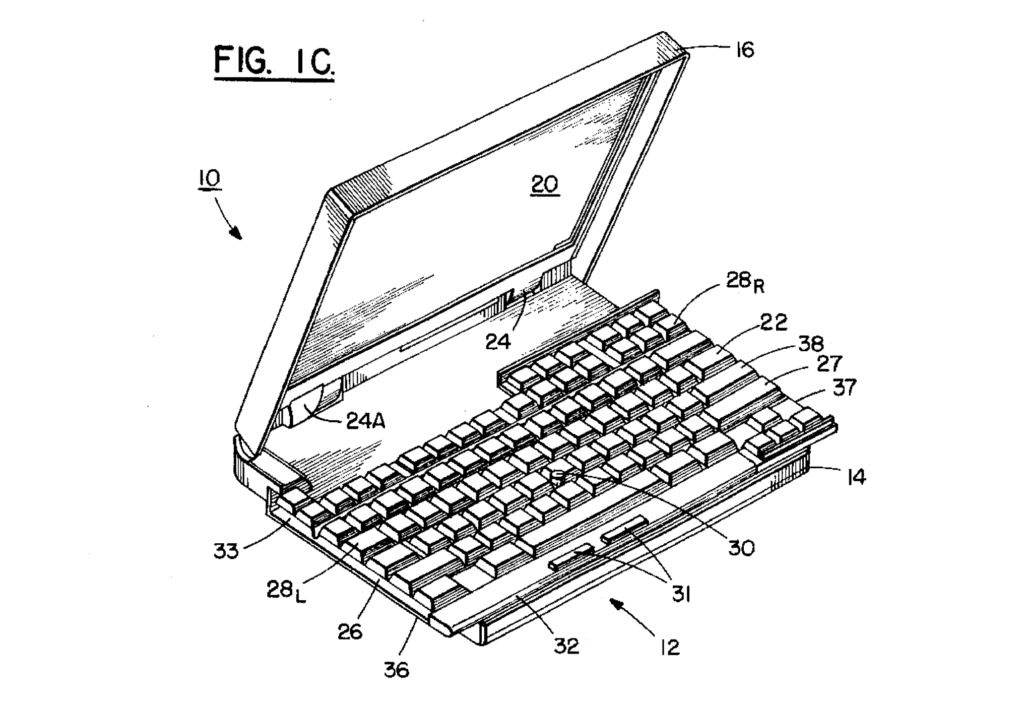 The gear design present in the newer patent looks similar to the original meaning it would possibly still be driven by the opening and closing of the machine. It has been made even more complex with the use of magnets and a more compact design. The patent appears to be specifically for some kind of wireless keyboard that would be intended for use with tablets, like the X1 Fold, which certainly has a small keyboard and even then, no TrackPoint.
It could also be possible that this patent is being filed is to possibly safeguard this iconic design on a modern keyboard so somebody else doesn't lay claim to it. This is the first step of many into the realm of speculation.
While the patent may be intended for a wireless keyboard, the creation of this could lead to it being included on a dedicated machine. Who knows, maybe even a 30th Anniversary Special Edition. There are few ThinkPads that are more iconic. It wouldn't surprise me if this is also a trial run to see how difficult it would be to manufacture as the original was incredibly difficult to build and had many problems to overcome. But that is a story for another day.
Whether this means we will see a new Butterfly ThinkPad from Lenovo is yet to be seen. This could lead to a final product or end up on the cutting room floor of the Yamato Labs.