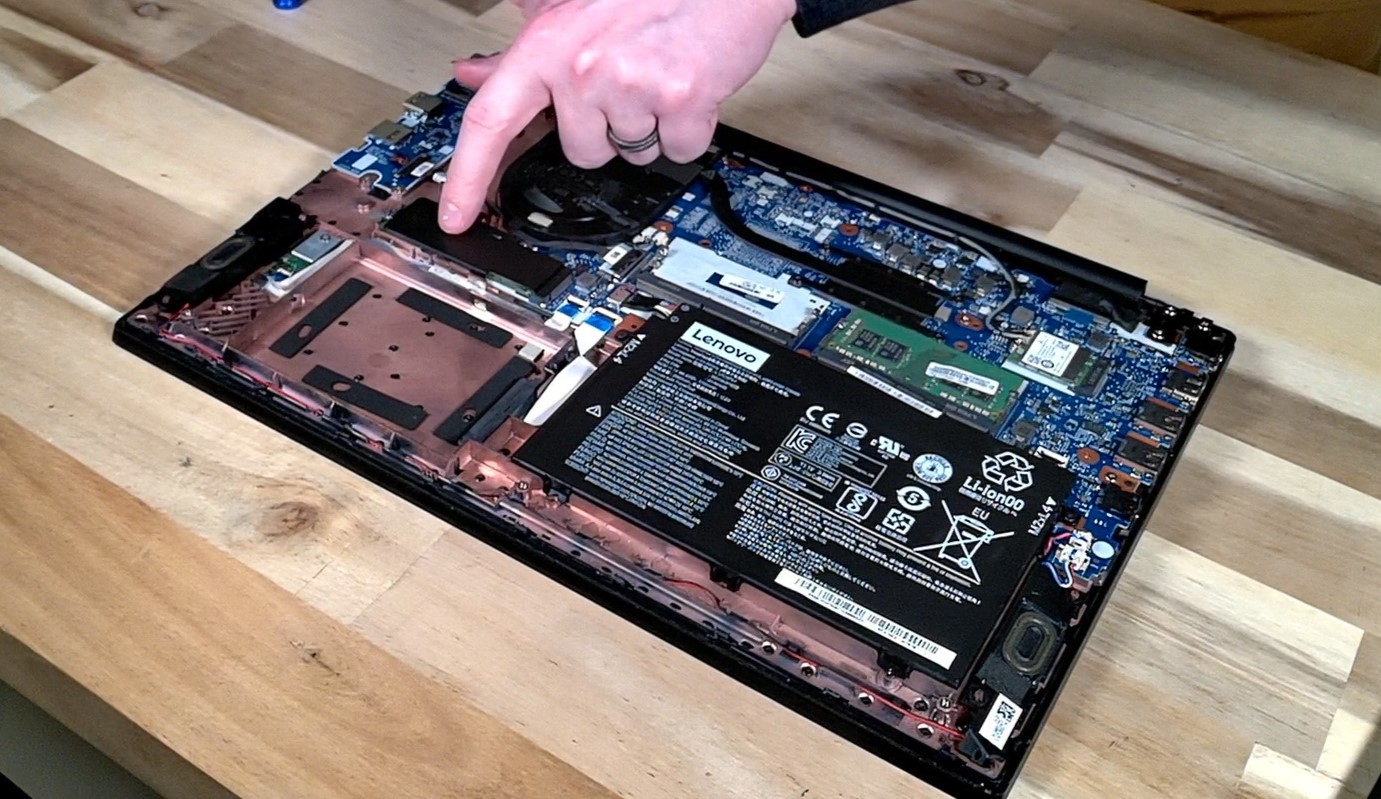 Laptop design and manufacturing are incredibly complex, that goes without saying. In the last few years, there has been a renewed, more mainstream interest in repairability and laptops have become a topic of interest. This has led to the success of companies like Framework and existing companies highlighting the serviceability of their machines. This has also led to the interesting debate on how certain brands or lines seem to not care about this anymore. However, I think consumers might be looking in the wrong place for comparable machines.
When I opened a mid-range HP laptop a few months ago, I was greeted with several things:
M.2 NVMe Slot
2.5″ SATA Slot
WiFi Slot
Two RAM slots
USB-C on its own daughterboard
Removable battery
Replaceable trackpad and keyboard
The computer was built entirely of plastic and had a great selection of ports but it had solid internals with a decent set of possible upgrades and repairs. It wasn't over thin but certainly not thick. This Lenovo ThinkPad E480 and E580, also mid-range machines were essentially the same stories:
I might suggest that we are currently looking in the wrong place for our repairables in the premium market, at least for the moment. I'll expand later.
Premium machines are built with much better materials that are far more durable and luxurious. We also want our premium devices thin but not so expensive that they are priced out of the market. This creates an equilibrium that the consumer I believe rarely considers and is left wondering where did are repairable laptops went?
The answer is they never really left, they just moved down the street into the economic range of devices.
Products have a certain price range they need to stay within generally speaking. A company that makes a laptop that is consumer-grade really cannot expect the customer to spend more than a certain amount of money, same with a business consumer. Therefore it becomes a delicate balancing act where features that are desirable are put into a device up to a certain price point.
For example, business consumers care about durability, reliability and performance. Business machines can go through a lot of abuse and they still aren't allowed to fail. If a product fails in a boardroom, it has the computer company logo on proud display, not good PR for the brand. Businesses often have higher performance needs than individuals. Upgrading isn't really a concern of many modern businesses anymore; having removable drives is more of a security consideration than an upgrade feature. Some businesses are also going to care about presentation as they don't want to be seen at the business meeting with an "old hunk of junk" or being a burden to a business process because of their failing hardware. Businesses often have to impress and let's be realistic, computers are often part of the show.
Conversely, you can spend less on durability, reliability and performance on a consumer-grade machine. They are more likely to be careful with a device since they made a personal investment, an individual won't hurt their reputation if something fails and performance demands are rarely as high as professionals. There are exceptions to this in the small business or freelance communities and these are often those that want their cake and eat it too. I believe those are the ones pushing most strongly for this new generation of repairables: high-performance machines with great build materials that can be repaired and upgraded. I'm one of those people.
The last two laptops I've used are both premium devices. Neither is really upgradable or easily serviced and that was a choice I made with my eyes wide open, but the other features won out. To me, this is a very interesting time for consumer electronics and I'm excited to see where the next few years will take it. I do believe that there is a demand for the best of both worlds: a premium device that has high levels of repairability and I believe that several companies are working towards that end. Time will tell if it is fiscally viable for the companies to produce these machines in the long term.