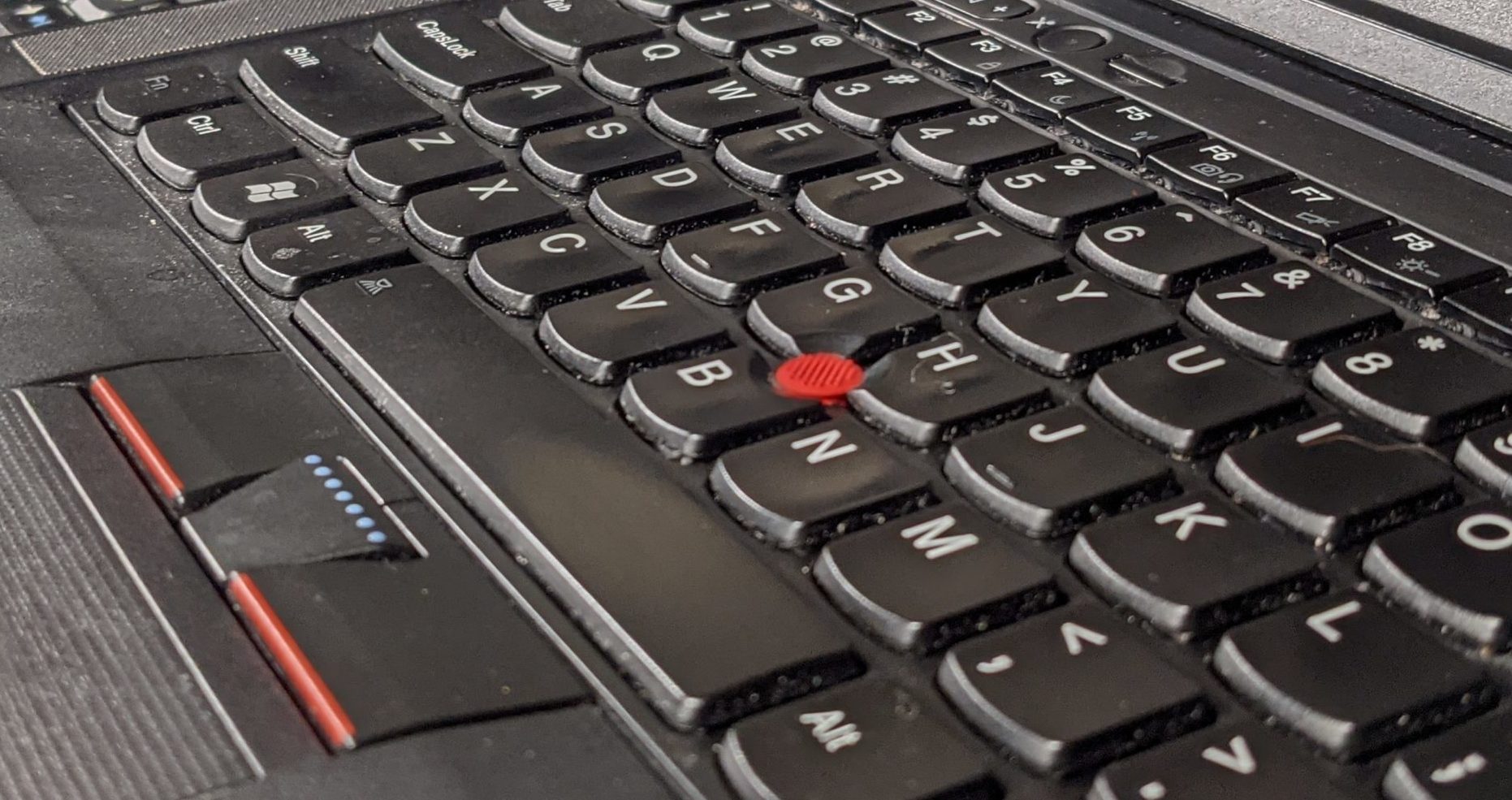 The TrackPoint is a polarizing way to interact with your computer. You either love it or hate it. Several journalists and technology writers have said that it seems out of place on a modern computer with TrackPads now being the norm. However, the TrackPad is not always as useful as the TrackPoint, especially in certain circumstances. As you might know from a previous article on this website, I like TrackPoints.
So as I was doing some digging around for patent drawings and such, I found some really cool documents and photos. These were found on a Microsoft Research website archive called the Buxton Collection and I am uploading them below just in case the page is ever removed. This article will also serve as a companion piece to a video that I am currently editing that is related to this subject, but wouldn't really focus on some of these neat little details.
IBM T. J. Watson Research Paper TrackPoint IBM
Buxton Collection Story(PDF of website above)
The following images below come from an issue of Interactions, September-October 1997 "A Conversation with Ted Selker" and give some insight to ideas they had for TrackPoint's future.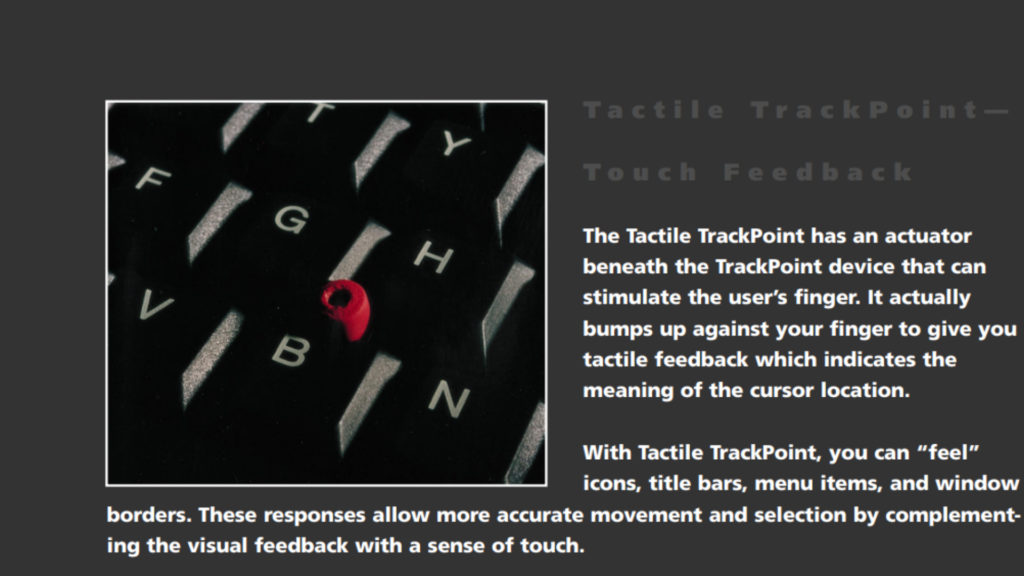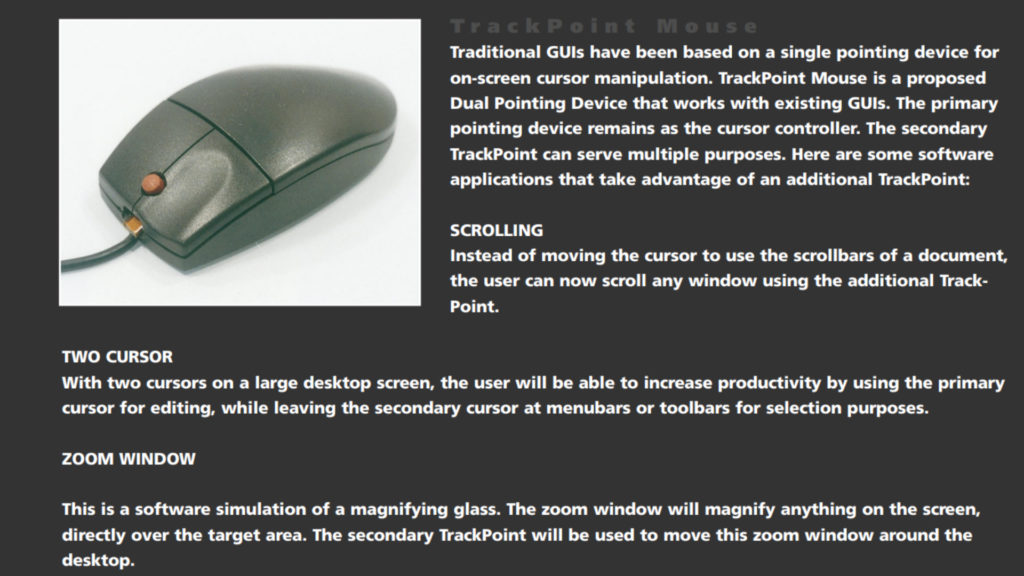 For more information on the TrackPoint Mouse, check out the following links to the G1, G2 and G3 variants. I'm not sure if any of these three examples exist in the wild, but ScrollPoint technology was developed and released to the general public which is similar but not identical. The ScrollPoint II and onward series has the most in common with the G3 type which featured a different cap/interface. The ScrollPoint I more closely resembles the G1 and G2.
As an added bonus, here is a launch video for the TrackPoint. This promotional video by IBM features Ted Selker introducing the TrackPoint in its early stages before it would make its most memorable appearance on the ThinkPad 700C.
I've also recently found this video that was submitted as part of a Issues 55-56 of ACM SIGGRAPH Video Review.
In-Keyboard Analog Pointing Device – A Case for the Pointing Stick Joe Rutledge, Ted Selker, IBM

CHI '90 Technical Video Program

Session: New Techniques

Abstract A pointing device which can be operated from typing position avoids time loss and distraction. We have built and investigated force-sensitive devices for this purpose. The critical link is the force-to-motion mapping. We have found principals which enable a force joystick to match the function and approach the performance of a mouse in pure pointing tasks, and to best it in mixed tasks, such as editing. Examples take into account task, user strategy and perceptual- motor limitations.
If you follow me on Twitter, consider posting your favourite TrackPoint photo on this thread:
I'm not saying I'm up to something, but what is your favourite #ThinkPad TrackPoint photo? 😉

— Laptop Retrospective (@LaptopRetrospe1) January 1, 2022