As CES 2021 finishes up, there have been mixed opinions on having a tradeshow like this in an online environment.
Past attendees of the live event certainly had a lot to miss from the closed-door exclusive briefings but most importantly being able to collect their own media and get their hands on the devices being showcased. Quite honestly I don't blame them for missing these things as at. It is the same reason why I was devastated when Microsoft closed its retail stores. Those were the only places in my immediate area to see high-end laptops. Most consumer stores only have mid-tier devices that just don't do it for me. But that is a story for another article.
Vendors also didn't get much of a break in terms of how much it cost according to this article published by WIRED. CTA, the organization behind CES of course needs to keep the lights on so a heavy discount for vendors to set up their virtual shops would have been ideal, but probably not practical. Several vendors chose to simply not exhibit at the show and instead opted for press releases on their corporate websites at the same time.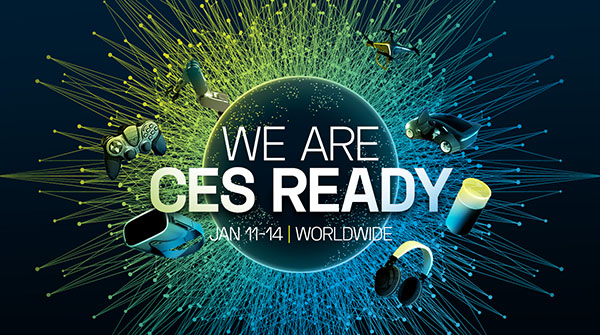 Then there are people like me. I am not allowed to take vacation time whenever I want and Laptop Retrospective is not my job. Put bluntly, a virtual CES is the only way I could and probably will ever able to participate without sacrifice like burning all of my available personal business leave days for the year. I have never been to the real show, so in many respects, I don't know what I'm truly missing, although I can certainly guess. I'm just simply grateful and fully recognize that it is because it was online, I was able to participate and I think more voices at the table is nice, but more on that later.
I cannot say it was a flawless execution. Out of all the vendors I sent messages to via the CES chat system, only a handful actually responded (Razer, Energysquare and Maono were lovely to chat with, but sadly the only two I was able to reach). Being a small fry didn't help I'm sure (although some seasoned professionals of CES also had their fair share of struggles on this front as well), but I think many companies were working on local time and that made it difficult to coordinate and I think because the whole thing was new to everyone, there were bound to be some issues. I also think many reps expected people to reach out to them directly, which for experienced veterans of CES would be a non-issue as they would know who to contact. However, as a newbie, it is really hard to know which team member is best to touch base with regarding your questions.
The real challenge running this kind of remote event is, once it starts, it can be very challenging to course-correct and keep everyone on the same page. I'd hope that if they continue to offer this service that they will improve it over time just like anything else. All of the above is quite understandable considering CES reports this being the "largest Digital Tech Industry Event" in history.
I suppose what it comes down to is inclusion. I doubt I'm the only person that truly appreciated CES being an inclusive event for those that could not travel, (in this case, everyone this year) despite the setbacks pointed out by myself others. I will be happy to see CES return to Vegas even though I won't likely be able to ever go, but I hope that they keep a small door open for the possibility to continue to include virtual attendees that otherwise would not be able to make it due to a multitude of different reasons. Being a part of it, even a small part, was a really cool moment for me that I won't soon forget.
Thank you to all of the viewers and subscribers of Laptop Retrospective that gave me the statistics to be eligible to attend. I am very grateful for your support and viewership.