With the Commodore 64 turning 40 years old this year, this company couldn't have announced their product at a more appropriate time or venue as the C64 was also announced at CES.
I'm talking about the Pentaform Abacus Basic, which is their answer to the question of how to give even more people access to a functional computer. This to me is a slick piece of kit because it has some excellent I/O, can run whatever OS you want (Pre-installed with Ubuntu Linux 18.04) and more impressively, use all sorts of hardware for your display. It can use a CRT TV, with adaptors, for example. That to me is really forward-thinking as many places that don't have access to computers won't have access to the latest display technology either.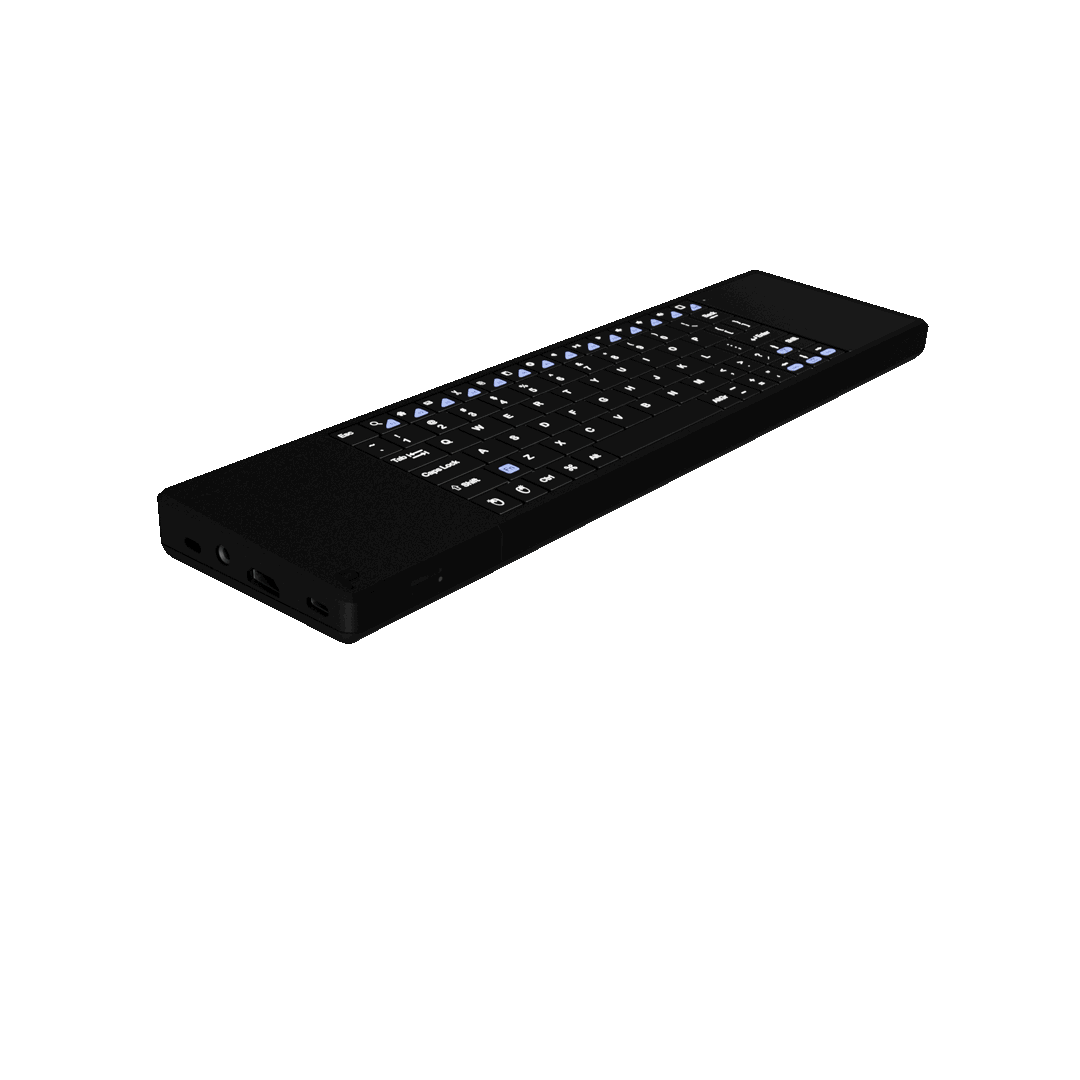 The Abacus Basic, like the C64 and ZX Spectrum before it, takes the form of a keyboard and now, a touchpad. The specs of this machine are also respectable:
64bits Quad Core X86 Processor

Intel Atom x5-Z8350 Cherry Trail

Quad-core processor @ 1.44 GHz / 1.84 GHz (Turbo)

Intel Gen8 HD graphics @ 500 MHz

LPDDR3 64bit dual channel LPDDR3@1866Mb/s, 2GB/4GB/8GB options

eMMC module (Optional industrial compatible high performance eMMC module, 16GB-128GB available)

μSD card (μSD slot supports up to 512 GB μSD card)

HDMI 2.0 up to 4k@30

3.5mm jack with mic – HD codec that supports up to 24-bit/96KHz audio.

USB 3.0 OTG X1, hardware switch for host/device switch, lower one

USB 2.0 HOST X2

GbE LAN with Power over Ethernet (PoE) support additional HAT is required for powering from PoE

USB-C, support USB Type C PD 2.0, 9V/2A, 12V/2A, 15V/2A, 20V/2A.

Qualcomm® Quick ChargeTM: Supports QC 3.0/2.0 adapter, 9V/2A, 12V/1.5A

802.11 ac wifi with a powerful off-board antenna

Bluetooth 4.2

InfiniteConnect – Dedicated 2.4Ghz wireless keyboard connection.

More GPIO than you can shake a stick at…
It's energy-efficient, made from recycled plastics and ticks several more sustainability boxes. I also like the idea of the housing for the single-board computer can be removed from the keyboard and touchpad to be used wirelessly which further broadens the applications of this device. Pre-Orders are starting soon at £99.