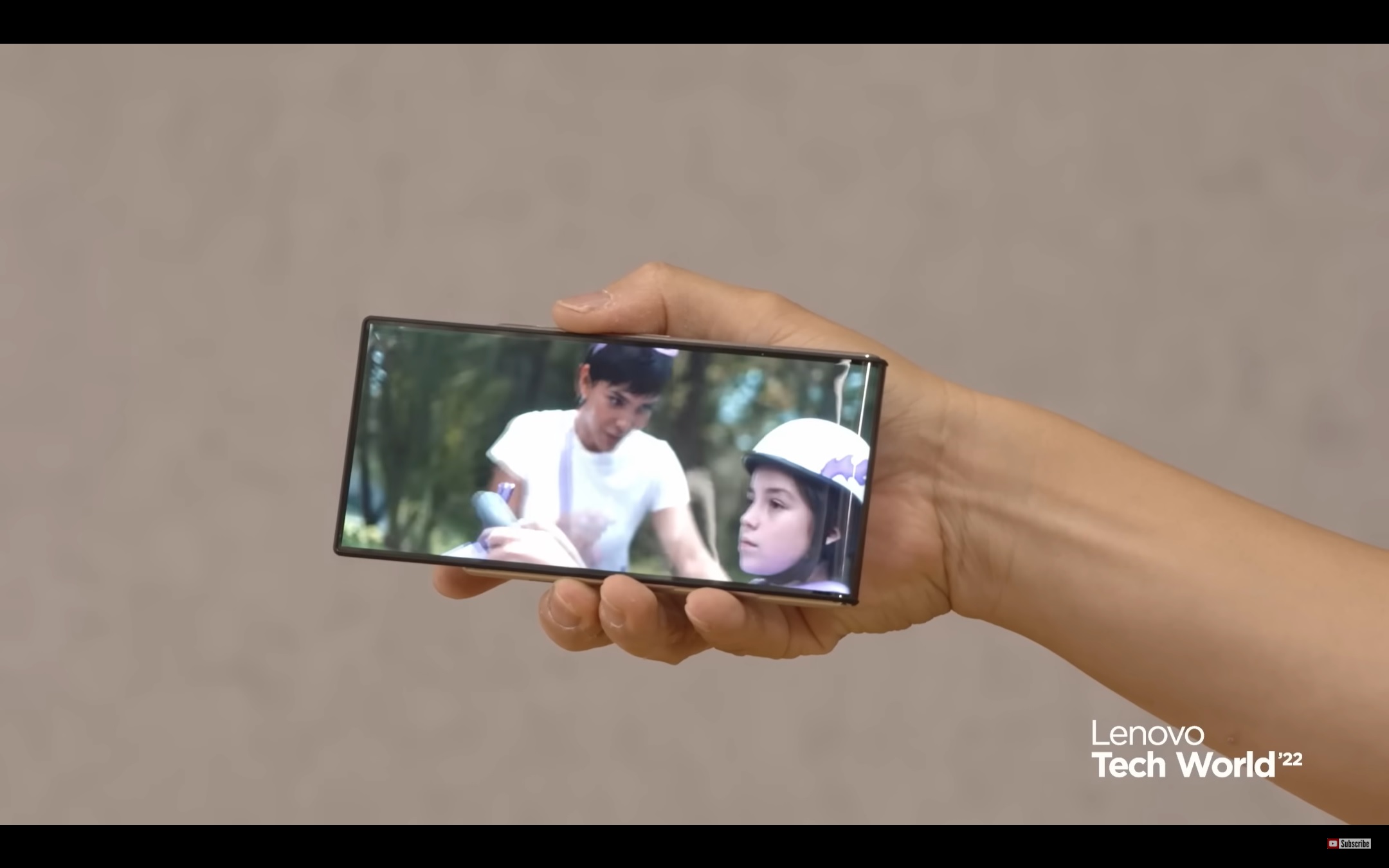 Lenovo Tech World 2022 opened today with a flurry of announcements, keynotes and teasers. One of which that caught my eye is the rolling screen technology seen in the short YouTube video below:
Besides looking cool, the practical applications this has for phones and mobile devices intrigue me. This is actually because I'm not entirely sold on the idea of foldable mobile phones.
Full disclaimer, I've not used a folding phone or any similar device, let alone seen one in person but when it comes to phones, there are some big rocks I cannot quite get over that I think the rolling screen could actually solve.
Firstly, I do not like big and bulky devices. I'm one of those who likes a device that fits comfortably in various pockets. Phones bigger than my Pixel 4a or previous to that, my Samsung Galaxy S8 just seem overlarge. Folding phones while they are indeed small when folded, can be thicker and bulkier and depending on how they fold, challenging to fish out of a pocket.
Secondly, many folding devices need to be unfolded to actually be fully used. Companies have made several efforts to address this by putting an additional screen on the exterior but I feel that it just further goes to show that how we have used phones has changed fundamentally and a screen on the outside is a compromise. Granted I haven't had any opportunity to try one out, but I remain skeptical.
Thirdly is getting around the issue of screen durability and creasing depends on how the device is folded and the screen stored. Different companies have spent significant research and development time and money to combat this to varying degrees of success.
How does the rolling screen address these issues? Easy. The device when the screen is rolled up appears to be a great handheld size. When you need the additional screen, it rolls out and the content automatically resizes with the screen, then when you are done, it can go back to its compact size. All the plus of a large phone with the benefits of it being able to fit into your pocket. It also addresses the issue where the main screen is always accessible. There isn't a need for an extra exterior screen to reduce the need to open the device because it is always open. I would also imagine because the screen is rolled, creasing really isn't a concern, nor would durability as there is something firm to support the screen at all stages.
Overall I'm pretty excited about the concept and hope it makes it to market so it can get tested in the real world. Could it overthrow the foldable as the new desirable form factor? I think the potential is very real.